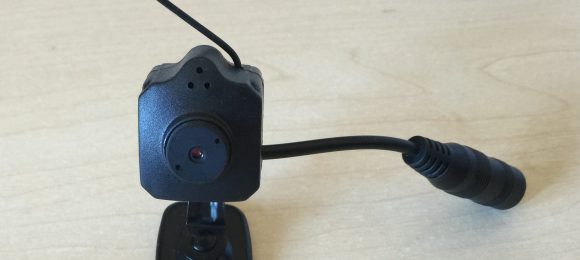 You may have seen our recent Facebook picture posts showing examples of the equipment we use in our wireless surveillance jobs.  Wireless surveillance techniques have been around for a while now, in fact longer than you probably realise.
CCTV and wireless surveillance cameras are prolific in today's society. It was in 2013, The Telegraph reported that there was 1 surveillance camera in operation for every 11 people within the UK (you can be sure that there are now more, not less.) So when did this type of surveillance start?  In the UK the first use of video surveillance was in 1960 when it was used to monitor the Royal family in Trafalgar Square. There are also reports that indicate people had suspicions, dating back to 1965, that video surveillance was being used in public places in America. It is a matter of record that Closed Circuit TV (CCTV) was being used in a New York Municipal building in 1969.
As technology moved on, so did surveillance techniques. Back in the day, data transfer of any type needed cables. One to transmit the data and one to power the camera.  Cameras that are widely used today are often battery operated using a similar battery pack to that found in mobile phones and Satellite Navigation Systems. The other advances include the ability to build small cameras that capture high quality panoramic images. Nowadays they can be very discrete. You can find button cameras that are fitted not just to buttons, but placed in inconspicuous everyday objects like nanny cams in teddy bears, in clocks, pictures or even handbags in care homes when the relatives suspect that abuse is happening. The widespread availability of the internet and the massive reduction in internet black spots allow modern wireless surveillance devices that are connected to the internet to record and store their images on servers that can be accessed from anywhere in the world. It has to be said that there are access restrictions in place that are in accordance with the Data Protection Act.
Here at Alpha 1 Legal Services we have being using wireless surveillance technology for quite some time. As every professional private investigator knows each surveillance job has different time scales, physical access limits and other considerations when deciding how best to complete the job, obviously they often have their own specific technological requirements. We have taken the best bits of wireless surveillance technology that are available in today's market and we put them together to make the best wireless surveillance units that are tailor-made for each job.
You can be sure that when you choose Alpha 1 Legal Services for your surveillance needs we will be using the best and most appropriate technology to resolve your issues effectively and efficiently.