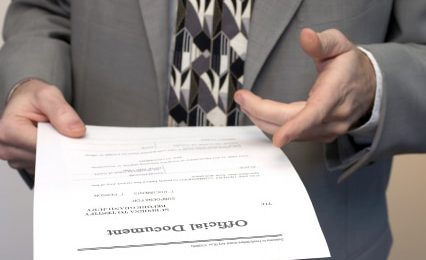 Process Servers Fees – The current economic climate has seen the cost of living rise year on year. This has now changed because this year we have seen a fall in petrol prices and an increase in the competition between the leading supermarkets meaning even the cost of the weekly shop has come down.
Unfortunately for some, this reduction in the cost of living has not seeped into the justice system as the government has introduced a rise in the fees for civil court cases. It may also effect process servers fees.
Let's look at the changes, which came into force on the 9th of March this year:
For claims of more than £10,000 the fee is set at 5% of the value of the claim. There has been a limit set that means the maximum court fee would be £10,000.
Claims with a value of £150,000 will have a fee of £7,500.
If the claim is valued at £200,000, the fee has increased by £8,725. Before the 9th March this year the fee was £1,315.
The fee of £1,920 was the maximum fee payable on claims over £300,000.It has now been increased to £8,080, which equates to an increase of 421%.
As always there are arguments for and against the increase in fees. With the country facing even more austerity measures, it has been argued that the court system should pay its own way. The government said the fees would pay for necessary improvements to the court system. By increasing the fees the powers that be  believe this is the way to achieve that.
According to Justice Minister Shailesh Vara only 10% of claims will be affected by the increased fees. She also said that people who would struggle to pay the costs might be able to get help in the form of fee waivers. It is thought that by some that these increases in fees will adversely affect the ability of small to medium size businesses and single person litigants to use the court system to resolve ongoing non payment issues for outstanding invoices.
The government have decided against increasing the fees for divorce and eviction cases, however there are plans to increase the fee charged to landlords who are trying to remove unwanted tenants by £75 in the future, this is unlikely to have an impact the amount of work for professional process servers because the benefit of having the properties back will be more cost effective than refusing to pay the extra in fees.
Alpha 1 Legal Services offer a comprehensive professional process servers package.