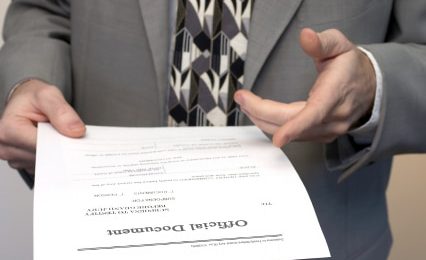 Our process server in Middlesbrough has been working with a legal firm to serve a statutory demand, then a winding up petition upon a local business.
The Middlesbrough business has been having problems for some time. A number of their highest spending repeat customers, had stopped trading for one reason or another over the past year and a half. They called our process server in Middlesbrough for help.
In the current economic climate the owner had been unable to replace them with new paying customers, despite every effort being made by the business owner. This had left the business owner unable to pay the company debts that were in excess of £750.
Our process server had already served the business owner with a statutory demand and the same supplier had contacted the solicitor again, because the debt hadn't been satisfied within the timescale stated in the statutory demand. The solicitor recommended that the next step was to serve a winding up petition.
Our process server in Middlesbrough picked up the winding up petition from the legal firm on Monday afternoon. Our process server was able to serve the winding up petition upon the business later that day.
The company was put into liquidation. Copies of the relevant documentation, including the proof of service, were sent back to the solicitor, who then forwarded this to the liquidator that had been appointed to manage the case the next day, in line with current guidelines.
Fortunately, the respondent in this case was where they were supposed to be, in the office address that was registered with Companies House. It doesn't always work out that way though. Our process servers covering Middlesbrough are also experienced private investigators, which helps locate the more elusive respondents.
Alpha 1 Legal Services provides a fixed fee service for legal aid and non-legal aid cases.
For a no obligation quote, please contact us on the email address at the top of this page, or for more urgent cases please call the office number.
The closest County Court to Middlesbrough is MIDDLESBROUGH COUNTY COURT
As a Process Server in Middlesbrough, we serve all legal documents issued from Middlesbrough County Court.