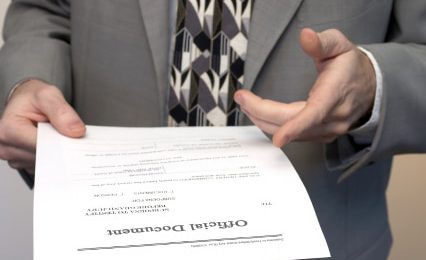 When you engage the services of Alpha 1 Legal Services' process server in Darlington, you can expect a professional service.
When we receive your documents and or court orders we attempt service. If we are unsuccessful on our first attempt we will make further attempts. A detailed report can be provided upon request. We can also locate the subject of the serve because our process server in Darlington is also an experienced private investigator. When we have served your documents (usually within 24-48 hours) you will receive a certificate, affidavit or a witness statement. This will be acceptable as proof of service in a court of law.
What sort of documents do process servers serve?
Our Process server in Darlington is often asked to serve a variety of legal documents and court orders. A typical example is below:
A Non-Molestation Order that is used to prevent one person causing distress to another. This is by their actions, such as in domestic violence and stalking cases.
A Residency Order which dictates where and with which parent a child will live. Normally if they cannot come to a decision amicably.
A Freezing Order used to stop the subject of a dispute disposing of or hiding assets before a judge rules on the case.
A Statutory Demand is used to remind someone or a company that they owe you money. This document is then used in court proceedings as evidence of the debt.
A Bankruptcy Petition is used to ask the court to make someone bankrupt. This is used when they cannot pay their creditors.
A Winding-Up Petition is sent to the court to ask for a company to be liquidated. This is used when a creditor believes that the company has become insolvent.
A Possession Order is a court order used by a landlord to evict a tenant.
A Notice to Quit is sent by a landlord to tell their tenant they want them to move out. It must contain certain information.
An Occupation Order is a court order that states who can or cannot live in the family property. It does not change actual ownership of the property though.
A Suspended Committal Order is issued by the court to give a debtor a final chance to answer questions under oath.
Our process server in Darlington is very experienced in serving these and other types of legal documentation. These are for a large number of clients from every walk of life.
 Alpha 1 Legal Services' Process Server in Darlington– What are the benefits of using a process server?
They have a good local geographical knowledge and access to a nationwide team of process servers
Up to date knowledge of law surrounding serving legal documents
They take the stress out. Ensuring your documents are delivered in the correct manner.
We pride ourselves in offering an affordable, invaluable process serving service to all of our clients. Big or small.
Service is completed where possible, within 24-48 hours.
You can contact our process server in Darlington by email or ringing 0844 414 2131
The Closest County Court in Darlington is DARLINGTON COUNTY COURT
As a Process Server in Darlington, we serve all legal documents issued from Darlington County Court.