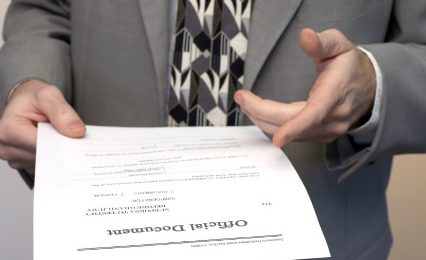 Our process server in Bracknell received an email from a small business.
The business owner had outlined the steps that he had taken already in order to recover the debt of over £750.00 that had been outstanding for some time.
Key points of the email:
The invoice had been sent over 3 months before.
The business owner had phoned and emailed the debtor on many occasions and received empty promises to pay in return.
The business owner had then sent recorded delivery requests for payments. The debtor stopped responding at all.
The business owner asked what else could be done to recover the money that was owed to him.
This is a common problem for business owners of any size across the whole of the country, not just in Bracknell.
The process server in Bracknell tasked to handle this case, contacted the business owner and advised what the next steps should be and how to go about it in the most cost effective way. The first step was to prepare and send a statutory demand.
This first step document must contain certain information and our process server helped the business owner prepare the document, after making him aware that once this document had been prepared he could no longer add interest or fees to the debt.
It would also contribute to providing evidence of the debt should it need to be taken further. Once the document had been served, the debtor had 21 days to either pay up or make a mutually suitable payment plan. If this does not happen, then the next step would be for the business owner to petition to make the debtor bankrupt.
Although it's not always the case, the debtor occasionally disappears. This had happened in this case, our process server in Bracknell advised that he could use private investigator techniques to locate the debtor. Within several days the debtor had been found living and working in a different estate in Bracknell and the statutory demand was personally served. The payment was received in full by the business owner in just a few days.
All of the process servers acting on behalf of Alpha 1 Legal Services adhere to the law and current CPR.

The closest County Court to Bracknell is READING COUNTY COURT
As a Process Server in Bracknell, we serve all legal documents issued from Reading County Court.