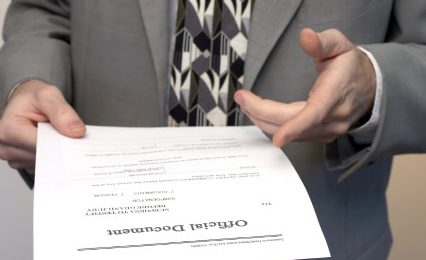 Alpha 1 Legal Support Services have a process server in Durham. This week we hear about a divorce petition they were asked to serve.
The process server in Durham received the petition, and got on with the task at hand. It came with most of the usual information supplied in order to carry out a process serve. They were given both the married and maiden name, as well as a picture of the woman to be served with the divorce petition. They were not given a home or work address. The wife had left some time ago on fairly amicable terms, and the man now wanted to remarry.
Luckily for the solicitor's client, our process server in Durham is also an exceptional private investigator.
Our process server started by looking at the electoral register. They found several matches to both her maiden name and her married name. With only a few names and locations on the list, our process server turned to social media. It was easier to run a search on social media with a name and location. Just as our process server in Durham expected, he found the woman.
With an ounce of good luck, her social media profile stated which estate she currently lived in and that she worked in a well-known supermarket. This doesn't always happen because people are getting wary of putting too much personal information on their social media profiles. They also often fail to update a change of location.
Just because the process server had found the estate, they still had to narrow down the address in the estate or find the specific store she worked in. In comes Google. They found that the supermarket chain had a small store in the same estate that she lived in. They put the postcode in their trusty satellite navigation system. Within the hour they had arrived at the store and with a few discreet questions had found out that the woman was due to be on shift shortly.
They waited in their car. As the woman approached the store they called to her and completed the service personally and without any problems. Once the woman had been served they completed the proof of service and promptly sent this back to the instructing solicitor.
Alpha 1 Legal Services provides professional process servers in Durham and across the North East.
The closest County Court in Durham is DURHAM COUNTY COURT
As a Process Server in Durham, we serve all legal documents issued from Durham County Court.