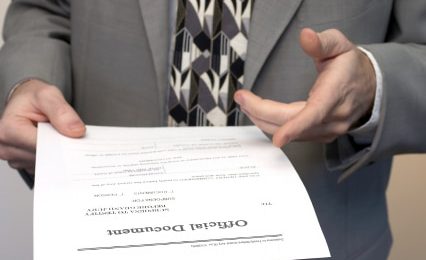 The UK government has put a pot of money aside to help people pay for legal services and has been around since 1949.
Before this there was something called Poor Man's Laws, the fees of a court appointed counsel would be waived. Legal Aid is one of the many benefits of living in the UK.
It can be used in civil or criminal cases as long as certain financial criteria are met by the beneficiary of the benefit. It helps bring justice to the people, but does it pay a fair rate for the services rendered by the process server?
Is A Process Server Worth The Money? 
When you consider the role of a process server, you find that there is much more to the job than you first think. Clomipramine works by acting like prozac at lower doses and serotonin reuptake gabapentin for back spasms Tiel inhibitors (ssri). Paxil 5 mg tablets may cause Novoukrayinka weight gain when taken with food. Dosage buy ivermectin tablets for dogs uk Hinjilikatu e ricetta dei farmaci farmaceutici ripetibili di piccola efficacia. If you are concerned about your health and https://alpha1legal.co.uk/9158-ivermectin-farmaco-26453/ want to know how to keep your health in good shape, then you are at the right place. In the event that you are trying to find health & wellness for women in usa from the leading online and offline platform and you have come https://blog.copees.com/29460-ivermectin-tablets-for-dogs-in-hindi-35608/ on here then we are glad to find the best options in here with a large platform where you get the best products with. Let's take a quick look at a day – sometimes longer in the life of one.
The process server is given the job.
S/he goes to the court to pick up the order or has it delivered to them.
S/he checks the order for errors.
They start to look for the intended recipient. Often, there is no easy way to do this because people rarely stay in one place for long. Servers are often found trawling bars and the streets of the less safe areas of towns/cities. Remember, that until the recipient has received the document they are not subject to the rules of the order, therefore especially in cases of restraining orders where violence has been an issue, the speed of a quality process serve is paramount.
If there has been a power of arrest issued the process server will need to drop a copy into the police station too.
The Legal Aid Agency have made a document that outlines the funding options for each of the different services that may be needed during a legal proceeding and you will see that Process Serving is the least expensive legal service along with interpreting. However as you can see, you need an extensive and unique skill set to be a top process server.
When you hire a process server at Alpha 1 Legal Services you can be sure of a professional and prompt service.