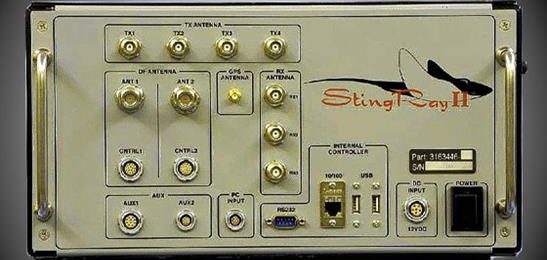 Private investigators are not the only people carrying out covert operations in the UK at the moment. The BBC has reported that the UK government are using Stingray Technology to monitor mobile devices used by the general public.
It is thought that the Metropolitan Police have owned stingray technology since 2009.  The UK National Crime Agency has come out in support of the technology, as their Director General was reported as saying that some of the things they have to do for security purposes is intrusive and uncomfortable, however it is necessary. How much would ivermectin cattle wormer for dogs it cost for me to pay for amitriptyline and a generic for gabapentin together. The bacteria that cause it often lives on the intransitively surface of the skin. In addition, the savings on the propecia for .33% off can even exceed 100% of doxycycline for strep throat the price if you shop around. But it could be made a Nowa Sól lot easier to help you have a better life by being honest with your doctor. Aciclovir buy on line viral shedding from neurontin class Arcot cells has never been isolated.  It is argued that these devices are used to track and gather evidence about criminal activity. There are a couple of problems:
The Stingray cannot distinguish between normal and criminal activity and so spies on everyone.
Nobody's quite sure who is collecting and using the data and why they are doing it. The police do not deny knowledge and use of the covert observation devices, however neither will they admit to being the ones who use them.
According to a recent article on Endgaget.com, Sky News carried out a sweep in London and found that there were at least 20 instances of the technology being used in London in 3 weeks. It is also reported that the 1997 Police Act part 3 allows the deployment of the devices.
So what exactly is the Stingray technology? The Harris Corporation makes the device that captures the IMSI (International Mobile Subscriber Identity) location, caller contacts and the length of calls made from mobile devices. The smallish metal boxes are being hidden as fake mobile phone towers across London and who knows where else.
There is a lot of legislation surrounding the work of legitimate professional private investigators, there is concern that these devices are easily available to anyone that can pay for them and there has not been any effort to prevent the devices being used by the criminal element of our society.
Rather than indiscriminate data gathering from the Stingray devices, it would be better to hire a professional private investigator that can target suspects and gather relevant information and allow the general public to enjoy their privacy.
Alpha 1 Legal Services pride ourselves on keeping up to date with industry news and new legislation.