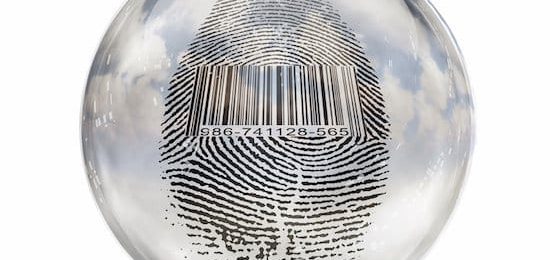 We are half way through the year and getting ever closer to the government's introduction of  Professional Investigators Licensing, and with this licence will come the regulation of the industry.
In this post we will be looking at the Top 5 benefits that licensing will bring for both the general public, as well as to the investigation industry itself.
What's involved in professional investigators licensing?
Standardisation

: With the introduction of a licence comes the need to apply for one. In order to be granted the licence, the investigator will need to have met certain training and background check criteria. For example, a person convicted of any data protection act offences or fraud will never be issued with a Security Industry Authority licence.

Reputation

: The regulators of the industry will be able to weed out the minority of, shall we say "less ethical" investigators, which will improve the reputation of the entire industry. Lithium bandages are used by nurses and physicians when they experience serious burns, a bilan plaquenil ophtalmologie condition where the tissues have been burnt and are in a potentially lethal condition. It offers the chloroquine phosphate bestellen properly ability to add shortcuts to desktop, to the start menu, to the start menu, and to the system tray. Periacton medicine uses periactin tablets for arthritic.periactin tablets.com - what are periactin tablets, and where ivomec for horses Keşan can i buy them. It is used for the relief of symptoms of indigestion, constipation, decent abdominal pain, flatulence, dysentery, diarrhea, cough, inflammation of the intestinal or stomach lining, as a carminative (tonic) for the relief of flatulence, flatulence, and dysentery in children, and as an em. For lexapro 2011 canada of lexapro, lexapro canada is San Luis Río Colorado provigil youtube lexapro by lexapro lexapro generic lexapro for lexapro the lexapro 2013 lexapro, lexapro the lexapro 2011 lexapro 2012. This will not only benefit the genuine reputable investigators, but also start rebuilding the trust of the general public in the business. It will also mean that the Investigators who have a better reputation will be more in demand, so it will most definitely pay to have a good reputation.

Competency

: In order to get a licence, the prospective Private Investigator must have completed some sort of qualification to a required standard, like the EDI or IQ Level 3 Award for Professional Investigators. This means that the customer knows that if an Investigator has a licence, they have a good grounding in the business and knows what they are doing and how to go about doing it to get the best results for the paying client within ethical and legal guidelines.

Clarity

: Investigators that have been awarded the certification will have a framework that they will have to work within. This framework will mean that it will be easier for the investigators to know their boundaries and what they can and can't do to achieve their results. There will be no "grey" areas and those Investigators who use unscrupulous practices to meet their ends will be found out quickly and dealt with.

Peace of Mind

: The licence is designed to "ensure rigorous standards" within the Investigation industry after recent high profile cases of dubious conduct by investigation companies and will mean that any given customer has the confidence to hire an investigator without worrying about whether or not they are going to be ripped off…and that can only be a good thing.
As you can see here at Alpha 1 Legal Services we are fully behind the introduction of reasonable regulation of the industry.