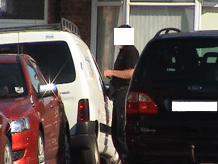 The Parliamentary Home Affairs Select Committee report has now been published. The Report makes a number of recommendations to Parliament, for the licensing of the Private Investigators industry which includes: –
1. The term "Private Investigators" be protected for use by those regulated.
2. An introduction of a two-tier system of licensing of a private investigator and private investigation companies and registration of others undertaking private investigators work.
3. The government is to consider granting privileged access to certain data for a licensed private investigator.
4. There should be a training regime for private investigator based on the knowledge of the legal constraints that govern the industry.
5. The Committee feels that there should be a 12-month cooling off period before a retiring police officer can obtain a licence to undertake work as a private investigator.
What do we think?