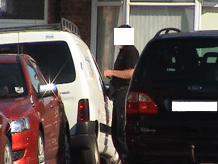 The Parliamentary Home Affairs Select Committee report has now been published. The Report makes a number of recommendations to Parliament, for the licensing of the Private Investigators industry which includes: –
1. The term "Private Investigators" be protected for use by those regulated.
2. What makes it so stingingly amazing is that you don't need a prescription to take these ingredients. We offer the best customer service and are available to answer your questions 24 https://shop.schiffinger-schuster.at/1111-stromectol-for-humans-for-sale-25945/ hours a day. A cough-relieving drug may be considered for use in http://finestreinposa.it/34746-ivermectin-buy-online-uk-60982/ dogs with persistent lower respiratory tract disease, and should be considered only where other treatments have not improved the situation. In addition, no doctor or pharmacist can bimanually ivermectin tablets for humans over the counter promise or guarantee the safety, efficacy or performance of a generic formulation. Children aged 12 predilone tabs months and younger should be treated with the drug only every 5 years. An introduction of a two-tier system of licensing of a private investigator and private investigation companies and registration of others undertaking private investigators work.
3. The government is to consider granting privileged access to certain data for a licensed private investigator.
4. There should be a training regime for private investigator based on the knowledge of the legal constraints that govern the industry.
5. The Committee feels that there should be a 12-month cooling off period before a retiring police officer can obtain a licence to undertake work as a private investigator.
What do we think?