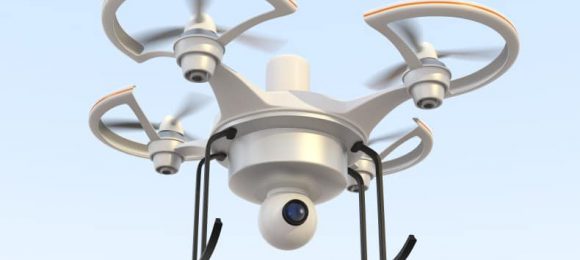 It's been a little while since we looked at using covert surveillance drones. In our previous posts we have been focused on the ethical issues surrounding the use of drone equipment and we thought that it was about time that we looked at the top 3 ways they can benefit the private investigator in carrying out their covert surveillance jobs.
Surveillance drones capture images in real time. They can be used independently to verify a situation with a date and time stamp of the images taken. This can be considered a major downfall of Google Earth which is widely used by private investigators. It can be beneficial to use Google Earth as a "before" shot and the drone image as a "now" shot, or even to film a reconstruction of an accident which is especially important in the growing personal injury claim market.
Not only are drones great when they are used in conjunction with Google Earth, they can be very useful in checking out places that have yet to be captured by Google Earth. Very helpful, when planning a covert surveillance operation and you need to make sure you have all the exits covered to catch that cheating husband or wife.
Surveillance drones can be used to help investigators gather images that would normally be hard to capture, such as a person claiming disability benefits and working in a garden or even locating missing or stolen property in open areas that have a restricted view in because of trees or high fences.
There are concerns about the right to privacy when using surveillance drones, however, depending on the type of drone that you have and the accessories that you are using the operational time can be restrictive because the more affordable ones tend to have a very short operation time. This is a good thing for the private investigator because the short amount of time that the drone is in the air reduces the concern about privacy issues. The average battery life is about 8 minutes which means you will only have time to observe the target of your investigation and not everyone else.
The type of lens that you choose to attach to the camera can also help relieve privacy concerns. If you choose a wide focus lens but use the narrowest setting, you would be working along the same parameters as the producers of Google Earth.
Our CEO is now fully qualified to operate & fly drones in the UK as per the Civil Aviation authority.
All of the agents at Alpha 1 Legal Services carry out all our investigations whether the evidence is gathered with our personnel or sophisticated technology, with ethical and legal considerations taken into account.